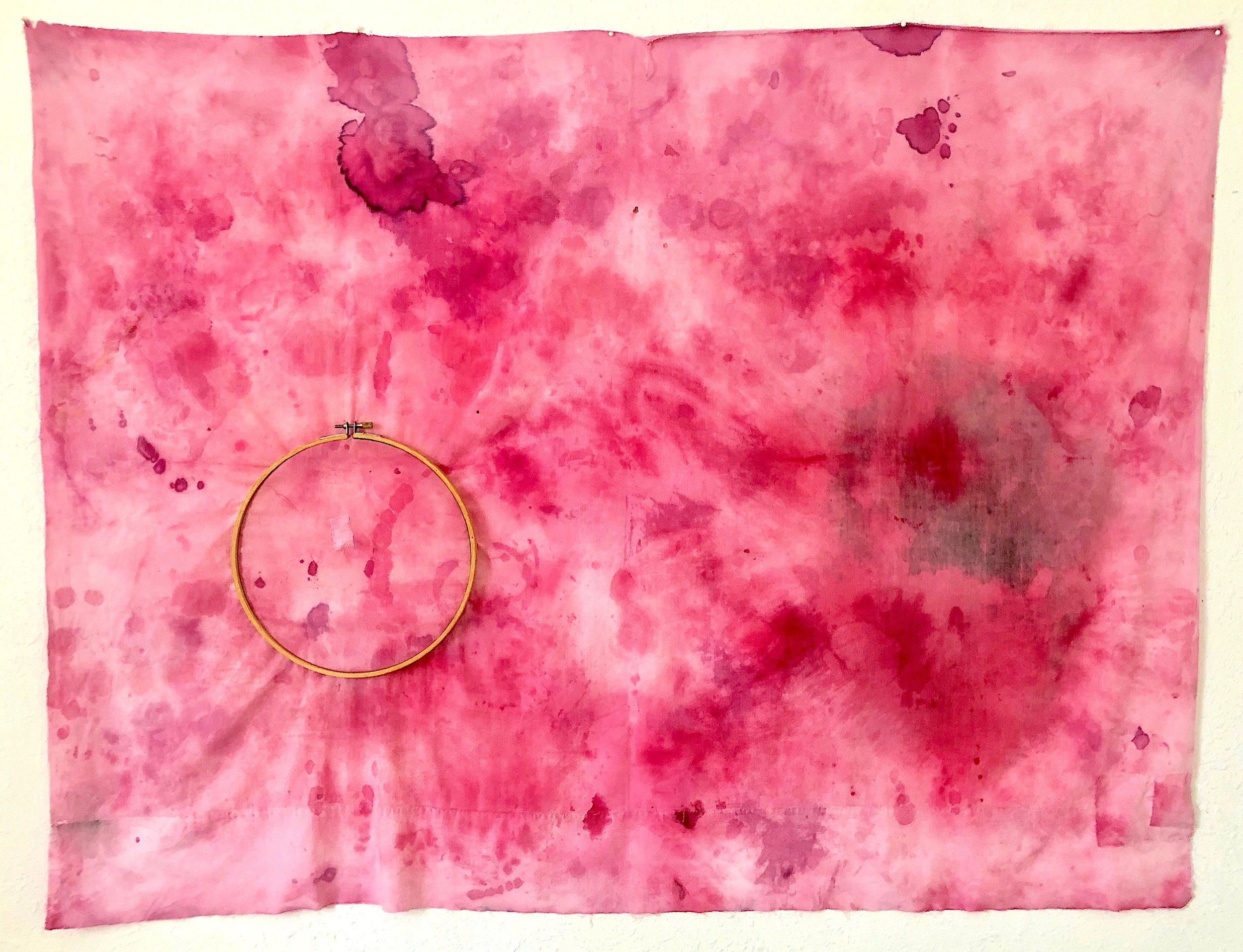 Untitled (Jig of Life)
38" x 48" cotton and cochineal, embroidery hoop and thread.
In the sea of memory and now, where does our attention go?
This piece is part of a new series on fabric.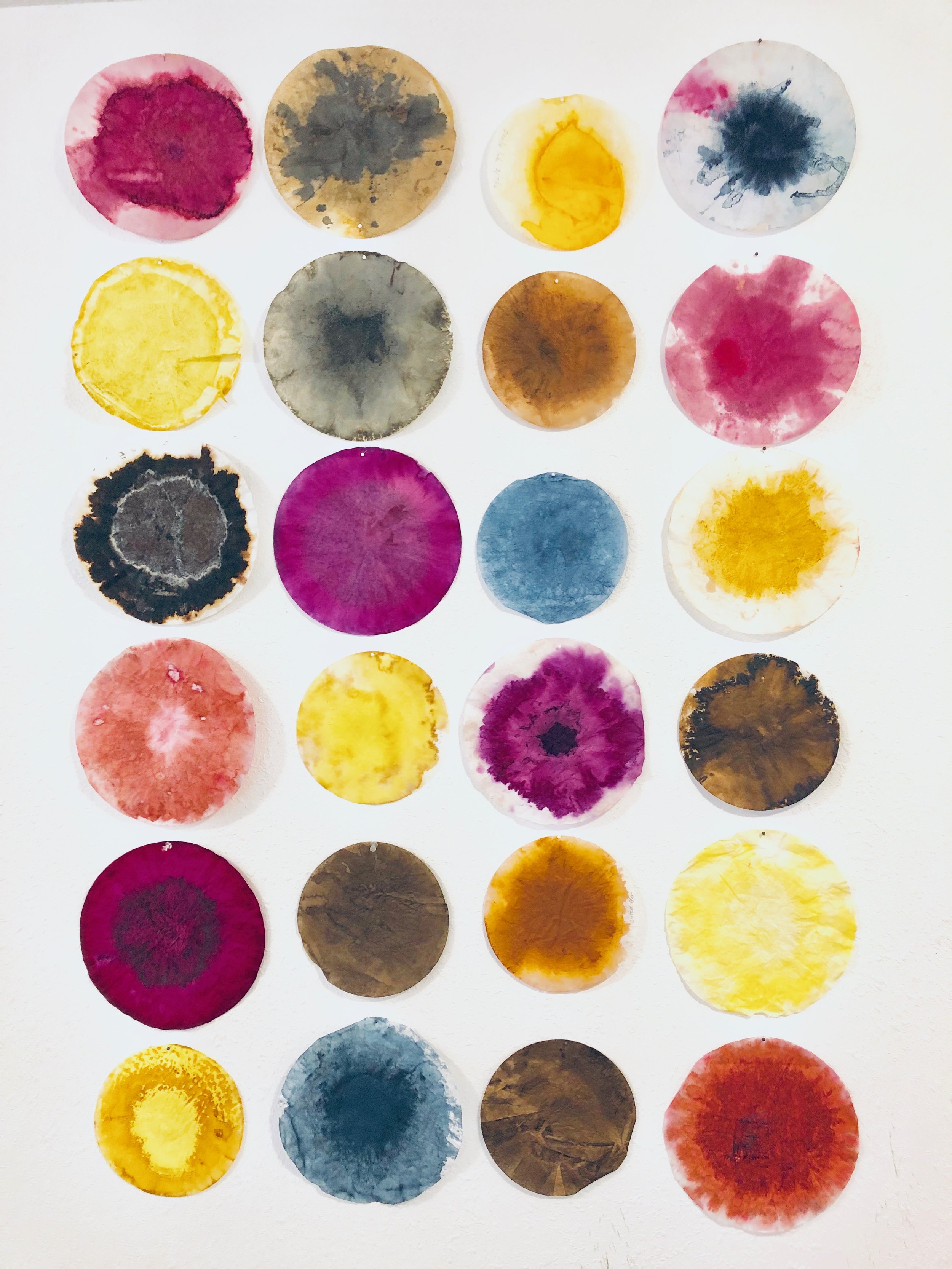 Color Wheels
Natural pigments on paper, 42" x 68" . 2012-2019.
I love process, doing is the art…especially if created with intention and presence. And then there's context and display. Remainders of the lake-making process have become a collection of pigment laden coffee filters I continue to collect over the years. While they were originally considered a disposable part of the process, I couldn't let them go and they now form an installation. Pictured here is one of the possible many configurations.
Color Chart
Winter color 2019. Watercolor and ink. 48" x 65".
This is a dimension variable piece. It expands in size as I accumulate more experiences with natural colors in their myriad of hues through the seasons.
Mosaic
Collage of botanical ink samples on watercolor paper.
Colorfield
Pigments, extracts, lakes…different terms for the pigments you see here. I grew or gathered the colors you see here, all from a radius of less than 120 miles, most from a radius of 5 miles of where I live.
Installation Indigo
Installation of Persicaria tinctoria, grown in my home garden and processed to create a powder that can be used as a pigment for paint, ink or as an extract for an indigo dye vat. The colors I obtained from the plant leaves ranged from yellow to the deepest blue.
Holding Sway (Your Raspberry Heart(s)
Cochineal ink and oxalis extraction on watercolor paper.
When At Last (Expose Raw No)
Cochineal ink and weld watercolor on paper. From the Undone Journal series,
2005-2019.
At Your Hive
Indigo, buckthorn, oxalis ink on watercolor paper.
Worship
Oakre-Oakland earth pigment with some Placerville elderberry. Of earth and sky, watercolor and ink on paper.
Dissent (I)
Homegrown indigo with beeswax and spike oil, soot black and shellac on panel.
Libertine
From the Undone Journal Series 2005-2019. Botanical ink, graphite. One of 600 individual drawing-paintings.

Indigo Gradient
Hand ground indigo pigment in gradient on 5 birch wood panels.
Untitled
Dragon'sblood pastel and watercolor, chalk white watercolor. 19" x 28" on drawing paper.
Untitled/Uproot
Natural pigment watercolor on paper 18" x 27".
Untitled
Large scale charcoal drawing 60" x 60" on heavyweight drawing paper.
Untitled/Passage
Dragon'sblood pastel and watercolor with graphite and charcoal. 60" x 60" on heavyweight drawing paper.
Descent
Charcoal on heavyweight drawing paper. 72" x 55".