PT Ranch Indigo + Walnut Dye Day with BioHue
Fresh indigo-persicaria vat from estate grown indigo + walnut foraging and practice using dip dye and shibori resist techniques.
Sunday August 18th 2019, 10:30-2pm
Ranch-Fork Lunch Included, $120.
Location: PT Ranch 1605 Cook Rd. Ione, CA
Tickets available in ranch general store at
Questions? Contact Molly at molly@ptranch.com or 650.863.3610
09/21/19 Wild Ink at Summerfield Waldorf School and Farm
Join me in Santa Rosa at Summerfield Waldorf School and Farm for on the spot ink making and play Saturday Sept. 21st, 10-2pm.. In this class we'll discuss seasonal colors, ease of use and longevity. we will also compare extraction methods and outcomes between water based inks. Colors we'll explore will come from seasonal flowers, mushrooms, eucalyptus bark, and walnuts to name a few. Brushes and paper are provided. If you have a favorite brush or sketchbook, bring it along. An apron or smock will come in handy to keep your clothes clean.
Contact info to follow soon.
655 Willowside Rd, Santa Rosa, CA 95401. 707.575-7194.
10/05/19 Ruth Bancroft Garden Block Printing
Join me in Walnut Creek on Saturday, Oct 5th, 1-4pm for block printing with locally sourced printmaking ink using binders generated from the Bancroft Garden succulents and cacti. We'll be working on location, outdoors creating block print editions. All supplies provided. Bring your sketchbook, pen and pencil, a snack and camera phone. Use link below to check out the garden and the class!
https://www.ruthbancroftgarden.org/event/block-prints-with-botanical-inks/
PAST WORKSHOPS BELOW
An archive of recent past BioHue workshops.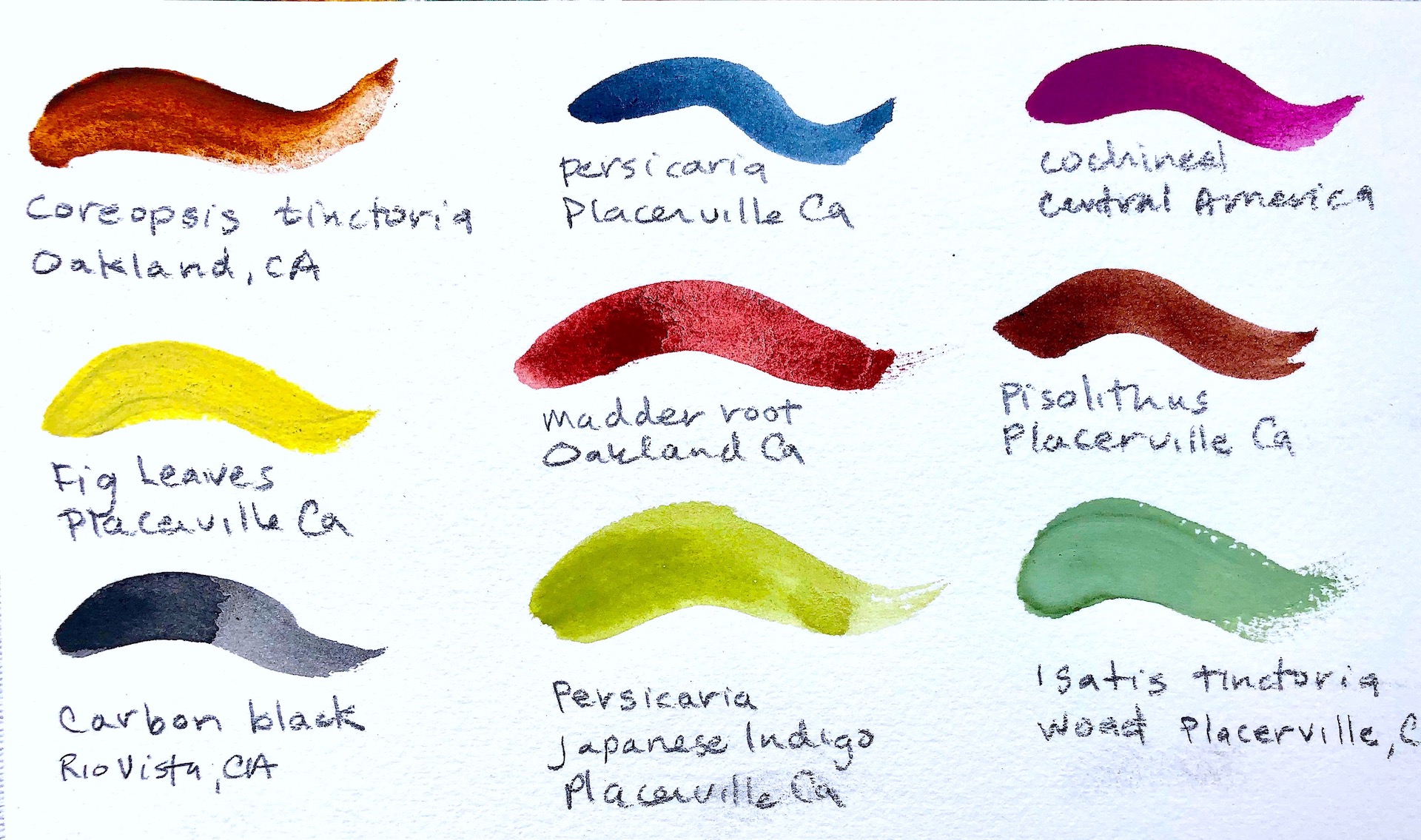 6/15/19Watercolor at American River Conservancy
June 15th Watercolor with cultivated, foraged and purchased pigments'.
$45 members/55 non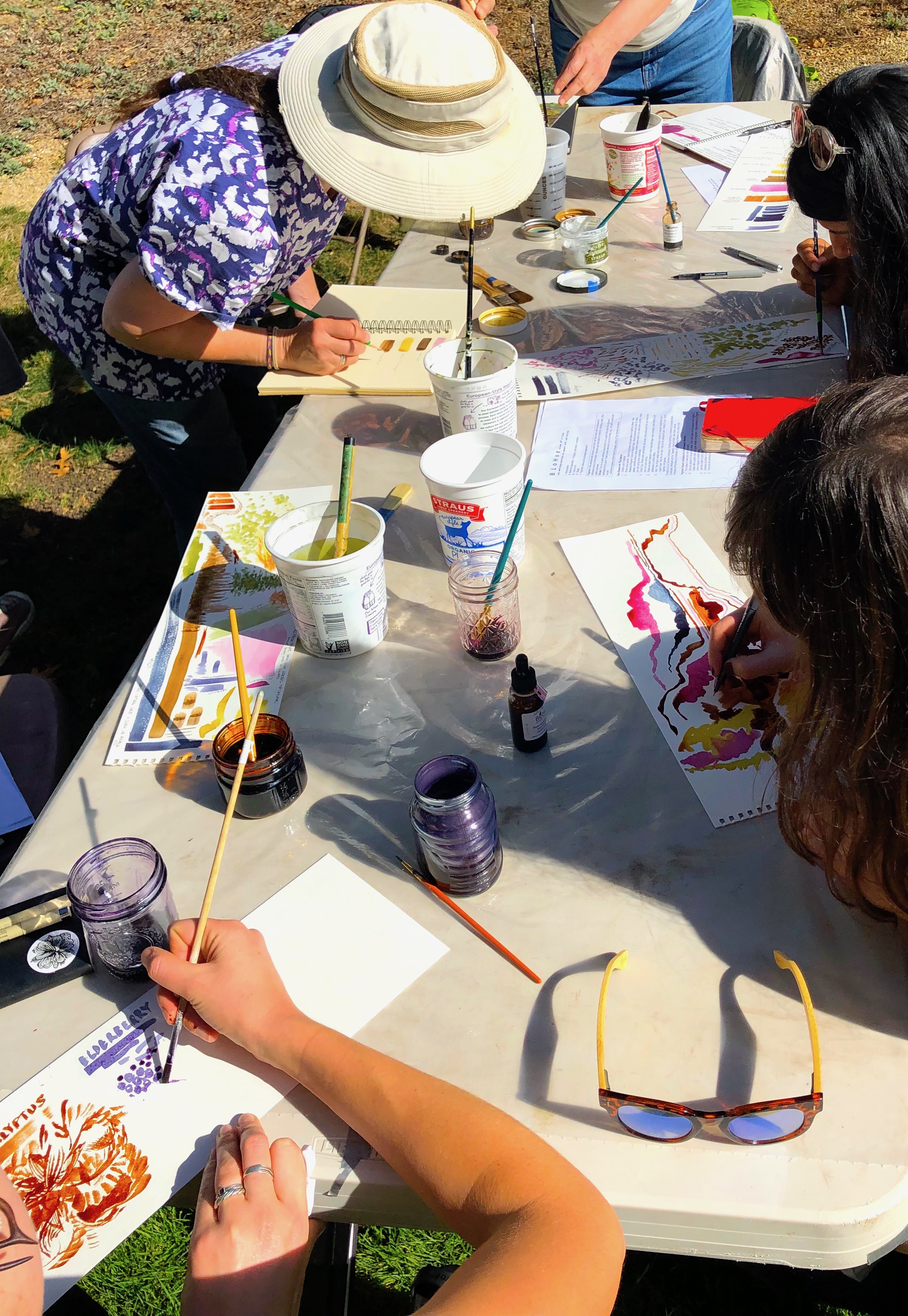 6/8/19 Watercolor: Make and Take at the Tilden Botanical Park, Berkeley, CA
Saturday, June 8th. Make and take handmade watercolor paint in the beauty of the Botanical Garden at Tilden. Bring your empty mint containers (e.g. Altoids) to carry home your colors.
http://www.nativeplants.org/events-and-classes/classes-field-trips-workshops/
$130 members / $135 nonmembers, $20 lab fee covers supplies and watercolor pans.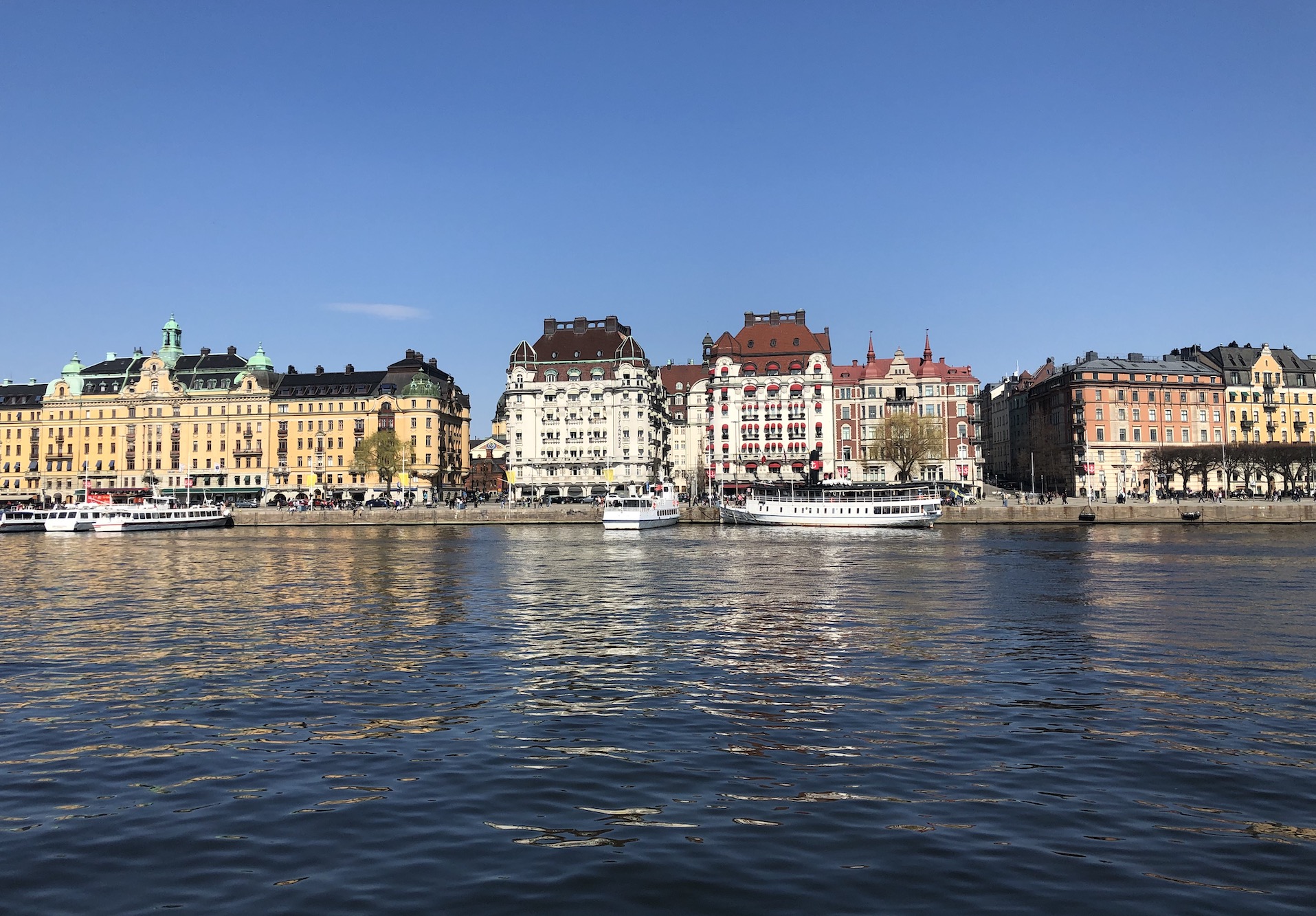 4/22/19 Watercolor Wonderland in Stockholm, Sweden
12-5p., Dyes to ink to lakes and pigments, and more! Exploring the alchemy of natural watercolors from mineral and botanical sources.
Högalidsgatan 52A, SE-117 30 Stockholm, Sverige
More info at https://www.facebook.com/events/1467064376762305/
SOLD OUT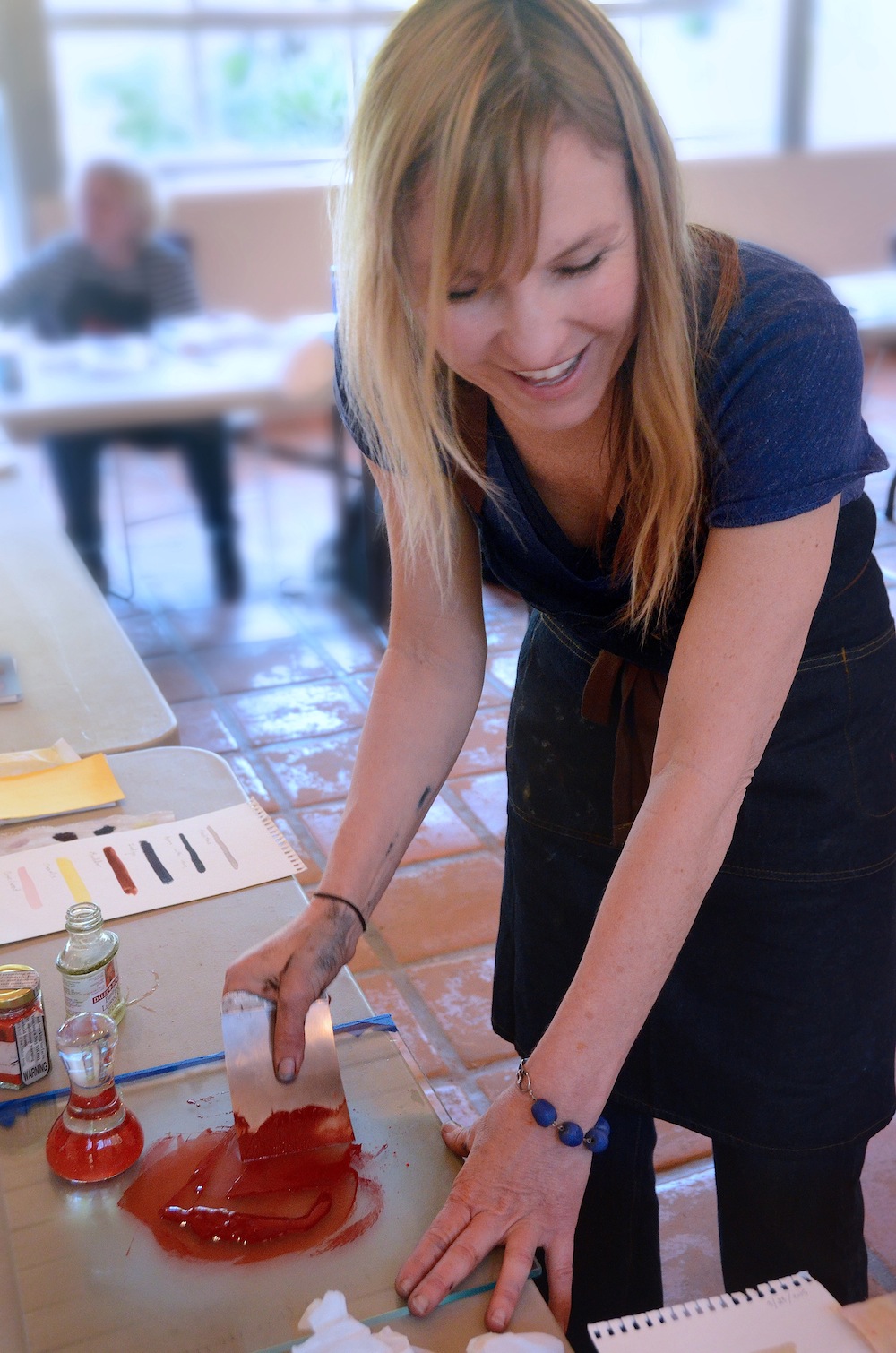 3/30/19 Natural Color for Artists. UC Berkeley Botanical Garden.
Join me for an afternoon of play with natural colors and their uses as an art medium. Details soon, also check with UC Botanical Garden for more details.
https://botanicalgarden.berkeley.edu/public-programs/programs
3/24/19 Watercolor Make and Take in Oakland at AVFKW
Learn how to create pigments through dyes (lake making) and earth pigments. Using mullers, we will grind the pigments implementing best practices for storage and use of these unique paints. Saturday, March 24th. 11:30-3:30. $175 + 20. materials fee. Fee covers all supplies including 6 watercolor pans of make and take colors.
More details soon. see AVFKW site or phone for more details.
510.595.8372 - info@averbforkeepingwarm.com
1/20/19 Block Printing at SOMA Camp, Occidental, CA
Yearly camp hosted by Sonoma County Mycological Society at Camp Meeker.
Class Description: Make and take block prints on paper using mushroom and lichen printing ink. This workshop will focus on printmaking techniques for artwork on paper, though the blocks can be used on cloth. Each participant will leave with an edition of prints. 9-11:50 am.
Registration Required.Class limit: 8 The camp takes place over Martin Luther King Jr. weekend. For sign ups and other information use this link: http://www.somamushrooms.org/camp/
1/12/19 Wild Ink: Color in Your Backyard
An introduction into water-based inks. We will discuss foraging and cultivation of colors, and processing hues for best results. Then we'll try out a range of hues with brush and paper. Calligraphers are welcome to bring their pens. Walnut, indigo, mushroom, and buckthorn berry are among the colors we'll sample. Your instructor Judi Pettite is an artist, lecturer, and gardener specializing in artist colors made from local sources.
Saturday, January 12th 10am – 12pm
No experience necessary. Age 12+ w/adult. Contact ARC to sign up and for meeting location (Coloma area).
Cost: $45/members, $50/non-members.
julie@ARConservancy.org or 530-621-1224.
6/15/19 Alchemist Palette: Watercolor in Coloma, CA
12-2p at the American River Conservancy. This is a 2 hour introductory class on natural watercolor. We'll go through the steps of making your own nature based watercolor from botanical and mineral pigments. Basic supplies are provided, feel free to bring your sketchbook, a favorite brush and paper if you like…and a smock or apron. Call the American River conservancy site to sign up :530-621-1224.
1/6/19 Wild Ink at A Verb For Keeping Warm in Oakland
Forage for your palette of artist inks! In this class we'll discuss seasonal colors, ease of use and longevity. we will also compare extraction methods and outcomes between water based and shellac based inks.
Everyone will get 3 bottles of ink to take home. Hues we'll explore will come from Lichen, Mushrooms, Walnuts/Galls, Eucalyptus Bark and a few other surprises.
Brushes, paper, ink bottles and colors are provided with the material fee. If you have a favorite brush or sketchbook, bring it along.
An apron or smock will come in handy to keep your clothes clean.
Class Size: 12 students max.
Dates: Sunday, January 6th, 2019
Time: 11:30 am - 3:30 pm
Cost: $175 + $20 material fee payable by Cash or Check to Judi Pettite
Cancellation policy: Please note, for this special event, you must cancel 7 days before the start date of your class in order to receive a full refund. We cannot honor any refunds within 7 days of the class start date unless we are able to fill the class from the waiting list.